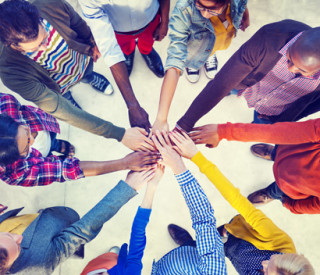 The Peter G. Dodge Foundation is pleased to announce two new 2015 Mission Grant recipients. Mission Grants fund work that aligns with our primary objective: helping people lead lives free from the effects of alcohol addiction.
The National Council on Alcohol and Drug Abuse – Saint Louis Area will increase access to Ask A Counselor, their groundbreaking screening and referral service. Clients in need of drug or alcohol treatment complete a two-hour assessment with a highly trained counselor and are connected to resources in their local area best suited to their individual situation.
Baltimore Clayworks will renew programming at Tuerk House, a residential facility in West Baltimore. Located in the neighborhood affected by the 2015 riots, Tuerk House serves some of the city's most vulnerable residents. Weekly classes in clay restore creativity, friendship, and purpose to the lives of men newly in recovery from alcohol and drug addiction. This program also received a Mission Grant in 2014.
2016 Program Objectives
In 2016, we are ending the rolling application process used in 2015 and will accept proposals under an October 1st deadline. First-time applicants may apply for $5,000 to $10,000 of support. Successful proposals will address one or more of the following:
Refining alcohol-use disorder (AUD) diagnosis and referral to treatment
Sharing information about the full spectrum of treatment options that exist for AUD
Helping young people understand alcohol addiction and take action when it affects them
Increasing and updating knowledge about AUD treatment in medical schools and amongst physicians
Developing or testing new avenues for AUD treatment
Building capacity at exemplary organizations in the AUD field that seek to expand or improve their operations