Board of directors
Peter G. Dodge, Founder, Board Chairman & President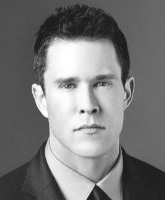 Peter G. Dodge is a person in recovery from alcohol addiction, a philanthropist and an entrepreneur. In 2014, he founded the Peter G. Dodge Foundation (PGDF), a private grantmaking foundation dedicated to helping people lead lives free from the effects of alcohol addiction. By investing over three million dollars of his personal fortune in PGDF's programs over five years, Peter has transformed the Foundation from a private philanthropic endeavor to a national grantmaking charity that raises and distributes funds to advance the treatment of alcohol use disorder. He continues to serve PGDF as Board Chairman and President.
Peter is the Founder and Chief Performance Officer of Hanover Research, a global information services firm based in Washington, DC. Ranked as one of the fastest growing companies in DC and as one of the largest market research firms in the world, Hanover provides knowledge support to more than 1,100 for-profit and non-profit organizations. Peter also founded and sits as Chairman of GP Ventures (GPV), which provides funding to seed-stage enterprises. A graduate of Washington and Lee University, Peter travels frequently but divides the majority of his time between Telluride, CO, and Bridgehampton, NY.
Elizabeth Cairns, Executive Director, Board Secretary & Treasurer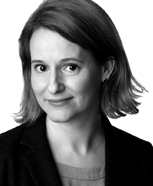 Elizabeth Cairns is the co-founding Executive Director of The Peter G. Dodge Foundation and serves on the Board as Secretary and Treasurer. With over a decade working in the non-profit sector, Elizabeth is the practical force behind PGDF, shaping its structure, programming, and vision from its earliest days.
Her philanthropic career began in the arts sector, where she gained experience in Board-side non-profit management, communications, fundraising, and program design, including a stint as informal interim director of a major regional arts organization. Her administrative strengths, combined with personal experience of friends and family with alcohol use disorder, made her an ideal 'nuts and bolts' partner for Peter's 'big picture' vision for PGDF.
As Executive Director, Elizabeth strives to create partnerships that will impact the national mainstream conversation about alcohol use disorder and shape the way treatment is offered to all who suffer from it. An alum of Occidental College (BA), and a graduate of California Institute of the Arts (BFA), and Maryland Institute College of Art (MFA), she is also a practicing artist and mother to two young children.
David Wade, Board of Directors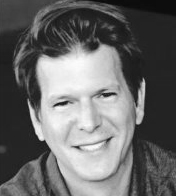 David Wade serves on PGDF's Board of Directors, applying his years of experience helping companies achieve their financial goals to the donor outreach activities of the Foundation. David's affinity for PGDF is informed by a lifelong interest in science and research gained from an undergraduate education in biology.
David is an entrepreneur and digital media veteran with more than 17 years experience in advertising and marketing strategy. He is the founder and principal of Marvelous Advisors, a revenue consultancy for growth-stage technology and media companies. Previously, he was the co-founder and president of Popdust, a digital destination for pop music devotees, and an executive at music streaming service imeem. Active in the digital media space since the late 1990's, he launched his career by managing national sales teams for Condé Nast (Vanity Fair, Jane) and Dennis Publishing (Maxim, Stuff, Blender, The Week). A graduate of Appalachian State University, David resides in Los Angeles.
Advisory Council
Dr. Jan Gryczynski, PhD; Senior Research Scientist, Friends Research Institute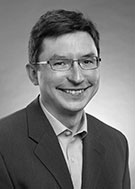 Dr. Jan Gryczynski's research interests include the intersection of medical care and behavioral health, particularly with respect to identifying novel approaches to service delivery that improve access, engagement, and outcomes. His health services research in addictions spans the spectrum of substance use problems, from early intervention studies with adolescents, to treatment research with populations characterized by high problem severity and complex comorbidities. Much of his work has emphasized practical strategies for service improvement in vulnerable and underserved populations. His research has included randomized trials of service strategies in addiction treatment, studies to inform intervention design, and investigations of individual and contextual factors that shape health behavior, service delivery practices, and patient outcomes. Adjunctive to these research activities, Dr. Gryczynski maintains an active interest in methodology and quantitative analysis.
Dr. Lorenzo Leggio, MD, PhD, MSc; Chief, Section on Clinical Psychoneuroendocrinology and Neuropsychopharmacology (CPN), National institutes of Health

Dr. Lorenzo Leggio serves as the Chief of the Section on Clinical Psychoneuroendocrinology and Neuropsychopharmacology, a joint National Institute on Alcohol Abuse and Alcoholism (NIAAA) and National Institute on Drug Abuse (NIDA) laboratory. Dr. Leggio received his M.D. and Ph.D. from the Catholic University of Rome and Agostino Gemelli hospital, where he also completed residency and received Board Certification in Internal Medicine. He also received a Masters in 'Alcohol-related diseases and problems' from the University of Florence. He was a visiting research associate, then postdoctoral research associate in Psychiatry and Human Behavior at Brown University, Providence, RI. In 2010, Dr. Leggio joined the faculty of the Brown University Medical School as Assistant Professor and Core Faculty at the Brown University Center for Alcohol and Addiction Studies (CAAS). Dr. Leggio's clinical research has been primarily focused on the treatment of alcohol use disorder, with a special emphasis on the role of feeding-related as well as GABAergic pathways; and on the medical consequences of alcohol use disorder, with a special emphasis on alcoholic liver disease.
As a Principal Investigator at Brown University, Dr. Leggio received extramural research funding from NIAAA and NIDA as well as from the European Foundation for Alcohol Research, Brown University CAAS, ABMRF/The Foundation for Alcohol Research, and the Brain & Behavior Research Foundation (formerly NARSAD). In June 2012, Dr. Leggio joined the NIAAA and NIDA Intramural Research Programs (IRPs) as a joint Tenure-Track Clinical Investigator and Section Chief. Clinically, Dr. Leggio serves as an NIH Senior Attending Medical Staff. Dr. Leggio also serves as the Associate Director for Clinical Research for the NIDA IRP Medication Development Program.
Additionally, he is a Professor (Adjunct) at the Center for Alcohol and Addiction Studies, Department of Behavioral and Social Sciences, Brown University.  Dr. Leggio's lab has pioneered clinical research on the role of neuroendocrine signaling in alcohol-seeking behaviors via human laboratory studies. He has authored or co-authored over 130 peer-reviewed manuscripts and has served as a regular reviewer for many journals, reviewer for NIH study sections and other U.S. and international funding agencies and member of an FDA Advisory Board. He currently serves on the editorial board of several addiction-related journals. Dr. Leggio has served as Chair (Medical/Clinical) of the 2016 Research Society on Alcoholism (RSA) Program Committee, is a member of the American College of Neuropsychopharmacology and is also Founder and Chair of the Psychoneuroendocrinology Scientific Interest Group within the NIH IRP. Among other awards, he received the 2008 European Society for Biomedical Research on Alcoholism (ESBRA) Nordmann Award, the 2015 NIAAA Clinical Service Award, the 2016 NIAAA Mentoring Award and the 2016 RSA Early Career Investigator Award.
Patty McCarthy Metcalf, MS; Executive Director of Faces & Voices of Recovery

Patty McCarthy Metcalf is the Executive Director of Faces and Voices of Recovery, a leading national voice for recovery advocacy. Previously, she was Deputy Director of SAMHSA's Bringing Recovery Supports to Scale Technical Assistance Center Strategy (BRSS TACS) initiative at the Center for Social Innovation. Ms. McCarthy Metcalf served for a decade as the Director of Friends of Recovery-Vermont (FOR-VT), a statewide recovery community organization promoting the power of long-term recovery to improve the health and quality of life of Vermonters. In addition to public policy and education, her work has focused on community mobilizing, peer-based recovery support services and peer workforce development. She has been instrumental in the development of a national accreditation for recovery community organizations and in the development of peer support standards. Ms. McCarthy Metcalf has designed and facilitated training on topics such as ethics and boundaries, recovery-oriented systems of care, peer volunteer management and peer recovery coaching. She has frequently participated as a subject matter expert and thought leader with SAMHSA-sponsored policy discussions. As a woman in long-term recovery since 1989, her professional experience covers the spectrum of prevention, treatment and recovery. She has worked as a substance abuse prevention specialist with the Vermont Department of Health and as a Child and Family Clinician within a community-based mental health center. She holds a Master's Degree in Community Counseling and a Bachelor's Degree in Business Administration.
Joseph Skrajewski, MA, MFTI; Executive Director of Medical & Professional Education, Hazelden Betty Ford Foundation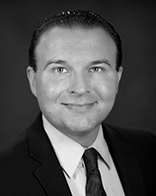 As Executive Director of Medical and Professional Education for the Hazelden Betty Ford Foundation, Joseph Skrajewski oversees the organization's efforts to equip professionals across multiple fields with the knowledge, insight and tools to recognize and respond to the challenges of alcohol and other drug addiction.
He leads the Foundation's Summer Institute for Medical Students (SIMS), Professionals in Residence (PIR), and Addiction Medicine Fellowship programs, while also overseeing program design, development and medical education partnerships. The Foundation's educational programs for medical students and professionals involve intensive, weeklong on-campus opportunities where participants shadow clinicians and patients alike to learn about addiction, treatment and recovery.
Skrajewski has been instrumental in developing the first-ever online addiction education program for medical students, CARE: Course on Addiction and Recovery Education, which was created in collaboration with MedU, the American Society of Addiction Medicine, and the Treatment Research Institute.
A national thought leader on addiction education for professionals, Skrajewski has collaborated on many successful initiatives involving the White House Office of National Drug Control Policy (ONDCP), National Institute on Drug Abuse (NIDA), National Institute on Alcohol Abuse and Alcoholism (NIAAA), Substance Abuse and Mental Health Services Administration (SAMHSA), American Society of Addiction Medicine (ASAM), and The Addiction Medicine Foundation (TAMF). He has presented all over the world on numerous topics related to addiction and recovery.
Skrajewski is an adjunct clinical instructor of Family Medicine at the University of Southern California Keck School of Medicine, and he serves on the board of the Desert Chapter of the California Association of Marriage and Family Therapists. A person in long-term recovery from addiction, Skrajewski worked on Wall Street before entering the fields of psychology, education and health care.
Dr. Carrie Wilkens, PHD; Clinical Director, Center for Motivation & Change; co-Executive director, CMC Foundation for Change

Dr. Carrie Wilkens, PhD, is the Co-Founder and Clinical Director of the Center for Motivation and Change in NYC and in the Berkshires. She co-authored an award-winning book, Beyond Addiction: How Science and Kindness Help People Change with Drs. Foote and Kosanke. Together they also contributed to a user-friendly workbook for parents: The 20 Minute Guide: A Guide for Parents about How to Help their Child Change their Substance Use. In collaboration with the Partnership for Drug-Free Kids, Dr. Wilkens and the CMC team is developing a national parent training program (the Parent Support Network) to provide parent coaches to families in need of support through a free hotline. Prior to these ventures, Dr. Wilkens was the Project Director on a large federally-funded Substance Abuse and Mental Health Services Administration (SAMHSA) grant examining the effectiveness of motivational interventions in addressing the problems associated with binge drinking among college students. She is regularly sought out by the media to discuss issues related to substance use disorders and has been on the CBS Morning Show, Katie Couric Show, and Fox News as well as a variety of radio shows including frequent NPR segments such as the People's Pharmacy and The Diane Rehm Show.
Key Staff
Beth A. Nardi, Associate Director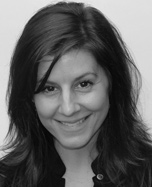 Beth A. Nardi is Associate Director at The Peter G. Dodge Foundation, working closely with the Executive Director to administrate PGDF's programs and online content. Her meticulous research and ability to synthesize information keeps PGDF current in issues related to treatment of alcohol use disorder. Beth comes to PGDF with sixteen years experience as a Senior Research Program Coordinator at Johns Hopkins University and two master's degrees in Clinical Counseling Psychology and Liberal Arts and Sciences, also from JHU. A longtime resident of the Baltimore, MD metro area, Beth's perspective on philanthropy is informed by extensive international travel and by volunteering with her civic-minded family.