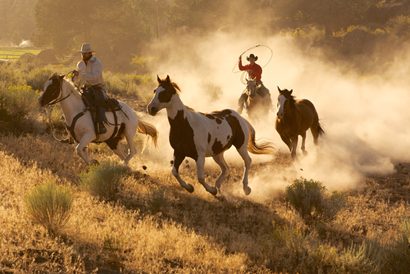 We at PGDF are always scouring the news for the latest on science, policy, opinion, and culture related to alcohol use disorder and its treatment. In this quarterly series, we present a digest of notable news from the field.
Science
Study of Over 1 Million People Leads to Discovery of Genes that Affect Addictive Behavior
A scientific study of 1.2 million people has identified hundreds of genetic variants associated with tobacco and alcohol use. "These results provide a solid starting point to evaluate the effects of these loci in model organisms and more precise substance use measures," said Scott Vrieze, a researcher on the project and associate professor in the College of Liberal Arts Department of Psychology. "We hope the results drive research on how these genes affect addiction and, ultimately, inform treatment development." The study was published in Nature Genetics.
Alcoholic Liver Disease (ALD) Has Become the Number One Reason for Liver Transplant
Over the past 15 years, liver transplant for alcohol-associated liver disease has doubled, overtaking hepatitis C as the leading cause, according to a study published in JAMA Internal Medicine. One reason may be that hepatitis C is easier to treat with drugs. Another is the increased willingness of the medical community to perform liver transplants on people with acute alcoholic hepatitis. "Across the country, and we show in a prior study, people are changing their minds," said lead author Dr. Brian P. Lee, a UCSF gastroenterology and hepatology fellow. "More and more providers are willing to transplant patients with ALD."
Women's Hormonal Cycles Play a Role in Substance Use Disorder, Can Lead to Higher Relapse Rates
A study published in Neuropsychopharmacology found that women's hormonal cycles not only make them more susceptible to substance use disorder, but that women are also more affected by triggers that lead to relapse. The researchers stated that these findings are especially important in light of the fact that there are almost no addiction studies in women accounting for these cycles. "Researchers historically have avoided using female animals in medical studies specifically so they don't have to account for influences from hormonal cycles," said study co-author Erin Calipari, assistant professor of pharmacology in the Vanderbilt Center for Addiction Research. "As a result, medication development has often focused on correcting dysfunctions in men, which may explain why women often don't respond to available medications or treatments in the same way as men do."
Substance Use Disorders More Common in LGBT Groups Than in Heterosexual Peers
A University of Michigan study examining the relationship between sexual orientation and drug, alcohol and tobacco use disorders found substance use disorders to be more prevalent in sexual minority populations (defined for the purposes of the study as people who identified as lesbian, gay, or bisexual, as well as people who were "not sure" how they identified their sexual orientation), than they were in their heterosexual peers. The National Institutes of Health states that stressors like social stigma, harassment, and discrimination are among the challenges that contribute to sexual minorities' increased risk for substance use. The study was published in the journal LGBT Health.
Yale Study: Ketamine and Naltrexone Combination May Treat Co-Occurring Disorders 
A small pilot study found that a combination of naltrexone and ketamine may be useful in treating people who have both depression and substance use disorders. "This study is unique in the field of ketamine research as it focuses on patients suffering from substance abuse problems. Other similar studies do not administer ketamine to patients suffering from addiction problems because of ketamine's known abuse potential as a recreational drug," said lead author Gihyun Yoon, psychiatry professor at the Yale School of Medicine. Yoon's research contradicts findings from a Stanford University study that suggests using naltrexone with ketamine would block the antidepressant effects of ketamine. To better understand the combined effects of the two drugs, Yoon is conducting a large randomized clinical trial, which he hopes to complete by 2021.
GABA Cells Role in Fighting Alcohol Addiction
Researchers from the Higher School of Economics, Indiana University, and École normale supérieure illustrate how dopamine is part of the reinforcement loop in the brain that keeps people using drugs and alcohol despite negative consequences. The scientists hope that a better understanding of the way the brain is conditioned to form dependency will lead to better medication options for targeting dopamine to treat alcohol addiction.
Teens Who Binge Drink More Likely to Develop Depression and AUD Later in Life
Binge drinking during the teen years can have lasting effects on the brain that increase the likelihood of developing depression, anxiety, and alcohol-use disorders later in life, according to research published in the journal Translational Psychiatry. Researchers at the University of Illinois at Chicago Center for Alcohol Research in Epigenetics have shown that adolescent drinking alters the expression of the protein BDNF in the amygdala, which helps regulate emotions and may increase susceptibility of developing psychological problems in adulthood.
Peptides May Lead to More Effective AUD Treatments with Fewer Side Effects
A team of researchers from Purdue University has discovered that two peptides may be useful in the development of new medications that could have fewer side effects than current therapies for alcohol use disorder (AUD). The peptides, which are naturally metabolic products of rubisco, a large protein found in many plants like spinach, may lead to improved treatment for AUD, chronic pain and mood disorders.
Create Better Medications, Decrease Self-Medication
Researchers who looked at 40 years of longitudinal data make the case that people rationally self-medicate when effective medication options are lacking – and when better treatment options are available, people who would otherwise turn to alcohol or drugs to alleviate mental and physical pain will use the safer treatments instead. They also found that policies that punish substance users may backfire and suggest that policies that promote new, effective treatment options could greatly decrease self-medicating and its associated dangers.
5 Types of Problem Drinkers: Classifying May Allow Providers to Better Tailor Treatments
A study published in Alcohol & Alcoholism has identified five subgroups of problem drinkers. Classifications include those who: have difficulty cutting back; experience adverse effects only; and are at high risk of alcohol-induced injury. The smallest subtype, which only 7% of study participants fit into, was "highly problematic." "Alcohol use disorder is not really a one-size-fits all diagnosis," says study co-author Ashley Linden-Carmichael, an assistant research professor of bio-behavioral health at the Pennsylvania State University. "This [approach] allows us to be more fine-tuned in detection and early screening and early prevention."
Parental Drinking Affects Marital Choices of Children
A study published in Addiction found that parental alcohol misuse led to an increase in the likelihood that their children would marry a person with an alcohol problem, and that daughters of mothers with alcohol use disorders were at an even higher risk of doing so.
Law, Policy, & Best Practice
Filling the Gaps in Recovery Treatment: Addiction Recovery Start-ups
Bothered by the five-figure price tags of most private sector rehab facilities, Jack Nagle, himself in recovery and working in the rehab industry that he was beginning to question, took matters into his own hands. Nagle created a 6-week automated rehab program that costs users between $330 and $1,474, a fraction of the cost of traditional treatment programs. Nagle is not alone in rethinking and redefining the parameters of how a treatment program can work, and what it can cost. This article explores the new wave of sobriety start-ups, designed and run by people who are successfully living in recovery and want to help others to do the same, while not breaking the bank.
Recommendations for Senior Drinkers
Even though adults over age 65 are far less likely than younger people to drink, AUD rates in this aging population have doubled from what they were a decade ago. In this Forbes article, Kumar Dharmarajan, a geriatrician and chief scientific officer at Clover Health, offers tips for elder drinkers, such as imbibing in moderation, refraining from driving if drinking any amount, and checking medications beforehand.
$1 Million in Grants Awarded by BCBS for Addiction Recovery Coaches
Blue Cross Blue Shield of Massachusetts is awarding $1 million in grants to organizations that utilize recovery coaching. The purpose of the grants, which will be disbursed to 10 organizations over the next two years, is to gather data to determine how effective programs are that employ coaches who work with people in treatment and recovery from SUDs.
Shatterproof Partners with 5 States to Begin Pilot Study of New Addiction Treatment Rating System
Shatterproof, a national nonprofit organization dedicated to ending addiction, is developing a comprehensive rating system for addiction treatment programs and has chosen five states to pilot the new national system. New York is one of the states selected to participate in the 24-month pilot program, which aims to improve the quality of addiction treatment. "The Shatterproof rating system can help families better understand the quality of care their loved ones will receive from addiction treatment providers," said Sen. Pete Harckham, chairman of the New York State Senate's Committee on Alcoholism and Substance Abuse. "Since addiction treatment quality varies greatly, Shatterproof can be a useful tool for those seeking the vital help they need to make a difference in their recovery."
Opinion & Culture
The Alcohol Crisis in America Has Been Overshadowed By Opioids, but Can No Longer Be Ignored
Even though alcohol is the third leading preventable cause of death in the United States, it is often forgotten in the conversations about substance use. This Forbes article maps out patterns of drug and alcohol abuse across America and explains why it is time to include alcohol in discussions about addiction. The data was originally compiled by River Oaks Treatment Center.
The Dangers of Quitting Alcohol without Supervision
Millions of people in America suffer from alcohol addiction and many try to quit on their own, but doctors are warning that the safest way to detox is with medical supervision. Trying to stop after drinking even just two drinks per night for years can cause withdrawal symptoms, and those who have four or more daily drinks should not try to stop on their own. Severe alcohol withdrawal can cause death and drinking cessation should be done gradually, Dr. Anthony Marchetti, Medical Director of the emergency department at Upson Regional Medical Center in Thomaston, Georgia, told USA Today.
Why It Is Important to Realize Sex Differences in the Development and Treatment of AUD
Mental health expert Adi Jaffe explores the reasons why women develop alcohol problems, how women tend to progress more quickly than men from 'normal' drinking to alcohol dependence, and 5 reasons why Dr. Jaffe believes AUD is especially detrimental to women.
Drunkorexia: Is It Real and Should We Be Worried About It?
This article explores the phenomena of "drunkorexia" – a term coined over a decade ago to describe the unhealthy behavior pattern of restricting calories, over-exercising, or purging to offset the caloric intake of drinking alcohol and/or to get drunk more quickly. Drunkorexia is not a medical diagnosis, but this article discusses the associated dangers and why medical professionals are taking it more seriously.
Aging Makes Us More Vulnerable to Developing Alcohol Use Disorder
In this article, Brad Lander, an addiction medicine specialist at Ohio State University Wexner Medical Center, discusses how alcohol affects us differently as we get older. "As we age, it takes longer for the body to break down alcohol. It stays in the system longer. Tolerance also decreases. Excessive drinking can compromise your immune system and can lead to some forms of cancer," said Lander. Excessive drinking can also interfere with the effectiveness of certain medications, and can worsen health issues like diabetes, high blood pressure, stroke, osteoporosis and liver disease. What constitutes safe drinking varies between individuals. "But the general rule of thumb is to take a close look and honestly assess if drinking is causing any life problems. If it's causing difficulties with your health, relationships, daily functioning or emotions, then it's too much," Lander said.
Mindful Drinking: Gaining Self-Control through Increased Awareness
Magazine editor Rosamund Dean has written a book to help people who want to reduce their drinking. The book focuses on increasing self-awareness and becoming more mindful of drinking habits in order to moderate them. "People think that there are two types of drinker: alcoholics, whose drinking is ruining their lives and who ought to quit altogether, and normal drinkers, who have a healthy relationship with alcohol. This is utter nonsense," says Dean, author of Mindful Drinking: How Cutting Down Can Change Your Life. "There are plenty of people who don't need to go into recovery but, nevertheless, drink too much and really should do something about it, for the sake of their health, wealth and happiness."
Lived Experience: A Person in Recovery Discusses Addiction Models and the Best Way to Approach Recovery
The author of this article, who is in long-term recovery from drugs and alcohol, discusses the varying schools of thought on the origin of addiction. Is it a brain disease? A choice? A developmental issue? The result of trauma and attachment problems? The author outlines some of the models of addiction and concludes, "I think that an over emphasis upon any one particular pathway is reductionist and not helpful, and that a holistic approach to treatment and recovery that's tailored towards the individual is best."
Nutrition: What to Eat in Recovery
This US News & World Report article details which whole foods are especially good to eat in early addiction recovery and may help ameliorate symptoms and promote health and healing.
One-of-a-Kind Recovery Orchestra Aims to Remove Addiction Stigma
The members of the New Note Orchestra share a commonality: they are all in recovery from drug and alcohol addiction. What they did not initially all have in common, however, was the ability to play musical instruments when they first joined the group. This unique British orchestra was created to give its members a safe space to build confidence, make music, and to remove the stigma of addiction, and it is now up for a music award.