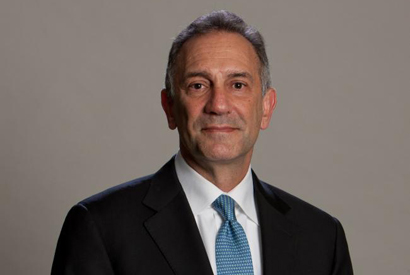 Gary Mendell is the founder, Chairman and CEO of Shatterproof, a national nonprofit organization dedicated to ending the devastation addiction causes families. After losing his son Brian to addiction in 2011, Gary founded Shatterproof to spare other families the tragedy his had suffered. As the founder of HEI Hotels & Resorts, a multi-billion-dollar company that oversees a portfolio of 70 hotels, and a former trustee and president of Starwood Lodging Trust, Gary's business-world experience gives him a unique perspective in running a non-profit organization like Shatterproof.
Recently, Shatterproof launched a new rating system for addiction treatment programs that aims to help families successfully navigate the addiction treatment system. A press release about the rating system states, "For the first time in history, leading healthcare insurers and other third-party payers from across our nation have come together and agreed to identify, promote, and reward one core set of evidence-based principles for addiction treatment." What are the evidence based-principles upon which the system is based?
The Rating System builds upon the Shatterproof National Principles of Care© for substance use disorder treatment (the Principles). These are core concepts of what constitutes quality addiction treatment, no matter the setting or level of care. The Principles are a foundation for the Task Force's initiatives:
to change payment by health insurance companies to incentivize quality care
to engage providers and support them to provide quality care
to educate consumers to identify and demand high-quality care
The National Principles of Care are derived from the 2016 landmark Surgeon General's Report. They are supported by decades of research.
The eight Principles are:
#1: Routine screenings in every medical setting
During check-ups and in the ER, from pediatric to geriatric care—screenings for an SUD should be as common as measuring blood pressure.
#2: A personal plan for every patient
One size doesn't fit all. Treatment must consider unique social, mental, biological, and environmental needs—with frequent check-ins and adjustments.
#3: Fast access to treatment
Addiction alters brain chemistry. So when an individual is able to seek treatment, that moment must be seized.
#4: Disease management, rather than 28 days
While inpatient treatment may be appropriate for some based on disease severity, this isn't the best option for all. And it's not enough for sustained success. Long-term outpatient care is key to recovery.
#5: Coordinated care for every illness
Many people with addiction also suffer from other mental or physical disorders. Treatment for all illnesses should be coordinated and integrated into the SUD treatment plan.
#6: Behavioral health care from legitimate providers
Behavioral interventions help individuals manage their disease and sustain recovery—and should be offered by properly trained, accredited, and well-supervised providers.
#7: Medication-assisted treatment
Just like with any other chronic disease, medication is appropriate for treating some addictions. It should be destigmatized and easily accessible.
#8: Support for recovery outside the doctor's office
Recovery requires emotional and practical support from family members, the community, and peer groups.
Tell us about how the system was developed—what problem did it aim to solve, and how did you approach it?
Addiction can be treated with the same effectiveness as other chronic diseases, but unlike treatment for other conditions, the use of evidence-based medical practices shown to improve patient outcomes varies widely across the addiction treatment field. Rating systems currently exist in many other health care settings, bringing necessary transparency and information on program quality to the public. No standardized measurement system exists for addiction treatment.
Shatterproof's Rating System for Addiction Treatment Programs will help those seeking treatment for themselves or a loved one cut through the noise and confusion, delivering trustworthy, standardized information about the type and quality of care offered at all treatment centers. It will drive improvement among treatment programs by increasing accountability and transparency, and it will supply states and health care payers with the information necessary to reward high-quality care.
Our approach to this system builds on best practices used by public rating websites in healthcare and other industries, and will provide reliable and valid information in a user-friendly way.
Publicly available health quality reporting has been in existence in the U.S. since 1987, when the Health Care Financing Administration, now the Centers for Medicare and Medicaid Services (CMS), released nationwide hospital-specific mortality data. Following controversy over the public release of this information, efforts for improvement began, and quality reporting models started to evolve. Now, there are hundreds of reporting initiatives focused on a variety of healthcare services and settings and using a range of methodologies.
Building off of lessons learned from these efforts, Shatterproof has developed a multi-pronged approach that overcomes some of the limitations of past systems in order to efficiently collect and report accurate, comprehensive data. The Shatterproof Rating System for Addiction Treatment Programs will utilize data from 3 sources: insurance claims, provider surveys, and consumer experience. Our provider surveys will ask treatment programs to self-report on a variety of data. If any given program does not self-report, this fact will be clearly displayed for consumers, and if possible the quality information from the other two data sources will still be displayed. We are using a variety of data sources to ensure we can capture as much quality information as possible, given the fragmentation of the addiction treatment system.
The measures that will inform the Rating System were compiled by a committee of quality experts, revised through a series of focus groups with payers and providers of addiction treatment, and pressure tested by an expert panel convened by the National Quality Forum. To ensure the Rating System continues to be meaningful and keeps up with the latest evidence and best practices, measures will evolve each year.
How will the system work?
Shatterproof's Rating System will display transparent and trustworthy information about addiction treatment programs. It will show whether or not each program offers services that align with proven, evidence-based best practices outlined in our Principles of Care©.
The system will allow consumers to report on their experiences with addiction treatment programs. It will be searchable by location, insurance provider, quality, and other factors that are important to the public. The system will be easy for consumers to understand, and it will be free for them to use.
Together with the publicly facing website, we will also have password-protected portals for treatment programs, payers, and states. 
Shatterproof and the analytics contractor, Research Triangle Institute (RTI), are conducting user-requirement testing to determine exactly how all of this information will be displayed on the website: for example, what scale will be used, and whether or not there will be any composite scoring. These decisions will be guided by conversations and focus groups with experts, clinicians, and the public.
How will the rating system help to increase accountability and transparency among providers?
Like all public rating systems, Shatterproof's Rating System will shine a light on where the industry is on delivering evidence-based best practices. It may show areas were the community as a whole is doing well, or where there is room for improvement. This will help the state and other stakeholders to better target technical assistance and quality improvement efforts.
Programs, payers, and states will have access to password-protected portals to further drive accountability. Within their portal, addiction treatment programs can access their own data and benchmark themselves against their peers, supporting their quality improvement efforts. Payers can use their portal to access data about programs in their network to financially incentivize better performance. States can use their portal to access data to inform treatment access and other state-based initiatives, such as technical assistance.
As you know, there is no one-size-fits all treatment plan. How can Shatterproof help individuals to personalize their treatment plan in the way that makes most sense and will be most effective for them?
The Rating System will not be prescriptive about 'the right' treatment plan, but it does provide those seeking care with the tools to understand the elements of high-quality care that they should look for. One of these is the principle of 'a personal plan for every patient' (#2 of the National Principles). In the provider survey that will inform the Rating System, treatment programs will be asked to attest to whether they use a standardized assessment tool to develop a treatment plan that meets the needs of the individual patient. Similarly, patients will be asked if during their treatment they were given information about different kinds of counseling or treatment that are available.
While different treatment modalities may be right for different patients, the Rating System will measure aspects that should be present in all treatment programs, in order to best serve the needs of their patients.
Co-occurring disorders are not uncommon in those with SUD.  Will Shatterproof's system also help people navigate care for mental health issues?
The Rating System measure set is currently being finalized, but one of the proposed measures will ask providers whether their program provides mental health treatment either onsite with mental health professionals, or through a memorandum of understanding with mental health professionals. A separate question will ask whether or not providers coordinate with clients' other healthcare providers, particularly to ensure that clients are receiving behavioral health treatment. There is also a measure that looks at whether the program is connecting clients to ancillary or community services to meet their multiple health and wellness needs.
Shatterproof's main focus to date has been on the opioid epidemic.  It is noted on your website that some of the measurements of the new system will be specific to opioid use disorder, but not all of them. Will the information in the treatment system be just as useful for those looking for treatment for alcohol use disorder?
Yes, the Rating System will report on the quality of treatment programs for all substance use disorders. Some of the measures will be specific to the treatment of opioid use disorder, if applicable to the treatment program. These will be clearly marked.
It's important that the Rating System include all specialty addiction treatment programs, focusing attention on the core components of quality addiction treatment, no matter the level or setting of care, in order to incentivize improvement of the entire addiction treatment system.
What is the greatest way you hope to see the treatment landscape change as a result of the work of Shatterproof's Task Force to rate treatment?
I hope that consumers better understand what to look for when seeking addiction treatment—that they understand the components of high-quality care and are empowered to demand it. I believe that the Rating System will raise the quality level of the treatment system as a whole and better align market forces with high-quality treatment. I think it will help treatment programs, including those just entering the field, to better understand expectations about quality and strive to meet them.