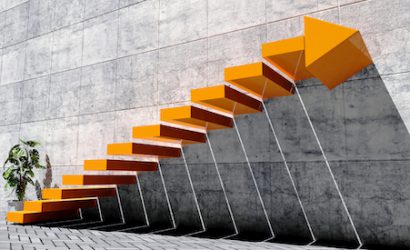 In our Treatment Guide Spotlight series, we highlight resources that can help solve specific problems and answer questions associated with alcohol use disorder (AUD), using the PGDF Treatment Guide as a tool.
While the focus of addiction recovery often centers on the initial stages of treatment and gaining sobriety, aftercare is an important part of the recovery plan.
Aftercare is the treatment you receive after completing a drug or alcohol program, and may include support groups, counseling, medication, and life skills training. It can entail spending time in a sober living house or utilizing a recovery coach or peer recovery specialist. Having an aftercare plan can help you stay on target and reduce the chances of relapse.
The highest risk of relapse occurs in the first month or two after completing rehab and stays high for the first five years of recovery. It can be challenging to stay sober outside of a treatment facility and not fall back into familiar behaviors.
The goal of aftercare is to provide long-term stability in order to facilitate ongoing and sustained recovery. Aftercare is any further intervention that helps a person to achieve their goals of maintaining abstinence or moderation.
The amount of time that people participate in aftercare varies based on their needs. Aftercare can help with immediate concerns like finding a job, locating support groups and identifying activities with which to replace old habits. It can also address long-term needs such as teaching coping skills and emotional regulation, and managing medication-assisted treatment (MAT).
There is no one-size-fits all for aftercare. Each person must determine for themselves which type of aftercare is best for them, and how long they will need it. For some, it may be month, years, or a lifetime. How frequently people attend aftercare meetings or sessions also varies and can fluctuate over the years based on their needs.
Relapse prevention programs, also called long-term treatment plans, are part of aftercare and consist of multiple modalities such as: mutual help group participation, continued counseling, dual diagnosis support, and life skills training. Some programs offer booster sessions, a type of follow-up appointment in which patients talk about their early experiences in recovery and learn additional coping skills and strategies.
Appropriate aftercare should be discussed at the time of discharge from a rehabilitation program or with your treatment provider.
The PGDF Treatment Guide section on Aftercare provides information on some options for continued supported recovery. To learn more about each option, you may click through to our Treatment Guide section on Aftercare.
Recovery coaching is an emerging and somewhat varied field, but the common goal of coaching is to help people delineate and achieve recovery goals that they themselves define. Coaches do not act as therapists but instead promote the changes their clients want to see in themselves. Coaches, who go by a variety of titles such as sobriety coach, recovery coach, and sober companion, are often in recovery themselves and use their own experience with addiction to offer insight to their clients. Coaches provide emotional support and motivation and may also physically accompany clients to help them maintain appointments and services, and avoid triggers that may lead to relapse. They do NOT diagnose, treat, or offer therapy or medical advice. Recovery coaches, unlike therapists, are not licensed, and their relationships with their clients tend to be more informal and personal. While there are certification programs for coaching, there is no central regulating body. Recovery coaches set their own fees, which can vary widely and are typically paid out-of-pocket.
Peer recovery support specialists (PRSS) are similar to recovery coaches, but typically work for non-profit organizations such as community-based centers, hospitals, clinics, or governmental organizations. Most peer recovery support specialists are in recovery themselves, though it is not a requirement. Some are volunteers, some are employed by agencies, and those who work in publicly funded services must meet government and state certification requirements. Similar certification is not required for private recovery coaches. A PRSS is not a sponsor or a therapist, but is someone in stable recovery who serves as a mentor, coach, advocate, and motivator for their clients in recovery. They utilize their own experiences to build trust, and act as a role model. They assist clients in developing self-directed goals and making and carrying out a plan to achieve them. Meetings with a PRSS are typically held once a week. PRSS provide information, support and may help their clients find a job, housing, and navigate the substance use disorder/ mental health systems. While they may assist the client with everyday issues, they ultimately hold the client accountable for their actions and promote self-determination and personal responsibility. PRSS do not typically command the high fees that some private recovery coaches do. While some may charge a fee for service, others are available in the community free of charge.
After intensive addiction treatment, living with other people in recovery can provide a supportive, substance-free environment where new, healthy habits can be reinforced. Sober living communities can serve as a place of transition where peers build a sober support system and help each other to maintain their recovery. Sober communities are intended as a bridge between residential treatment and regular life; they are less structured than inpatient care but provide a sense of safety to those who still feel new to sobriety and need support before facing the pressures of normal life. Sober living communities are drug and alcohol free, tend to be affordable, and often offer group support activities. Houses usually have curfews and require their residents to do chores, attend house meetings, work, and contribute some portion of the rent. Sober living homes may or may not be accredited or licensed through a state, local, or national agency. Resources for finding a sober living home include treatment facilities, mutual help groups, or medical or mental health care providers.