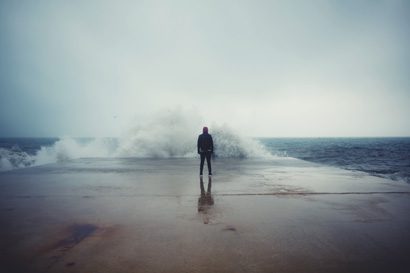 In our Treatment Guide Spotlight series, we highlight resources that can help solve specific problems and answer questions associated with alcohol and alcohol use disorder, using the PGDF Treatment Guide as a tool. Below, we explore the introductory section on Alcohol Use Disorder.
One of the most common questions we hear at PGDF is how to tell when a person's drinking has crossed the line from recreational, social use to drinking that is risky or unhealthy. At what point is a person addicted to alcohol?
ALCOHOL USE DISORDER/ WHAT IS AUD?

Here you'll find a definition of alcohol use disorder (AUD), a chronic, progressive, relapsing medical condition that requires long-term care. AUD can manifest as mild, moderate, or severe, depending on the symptoms exhibited. This page provides public health information and statistics about the prevalence of AUD, as well as a landing page to navigate to other areas of the Guide.
ALCOHOL USE DISORDER/ DIAGNOSTIC CRITERIA

The National Institute on Alcoholism and Alcohol Abuse (NIAAA) defines low-risk drinking as no more than 3 drinks on any single day and no more than 7 drinks per week for women, and no more than 4 drinks on any single day and no more than 14 drinks per week for men. Those who consume alcohol within these limits are probably not addicted to alcohol and are at low risk for health consequences related to drinking.
Alcohol use above these limits may indicate a need for further screening. This page describes how healthcare professionals diagnose alcohol use disorder and lists its symptoms.
ALCOHOL USE DISORDER/ SCREENING TOOLS

This page describes screening tools clinicians could use in their practices, including Screening, Brief Intervention, and Referral to Treatment (SBIRT) and others. For those who wish to check their own drinking patterns, the page offers a reputable self-diagnosis tool.
ALCOHOL USE DISORDER/ HEALTH CONSEQUENCES

There are many negative health conditions associated with heavy alcohol use. On this page, you will find information and resources to help you understand the effect alcohol can have on the body.
The Alcohol Use Disorder section of the PGDF Treatment Guide is intended to help readers better understand AUD, its prevalence and its consequences, as well as how they might be screened for AUD in a clinical setting. We hope this information will empower readers to have an informed conversation with their healthcare provider and demystify the often scary first step of seeking treatment for AUD.