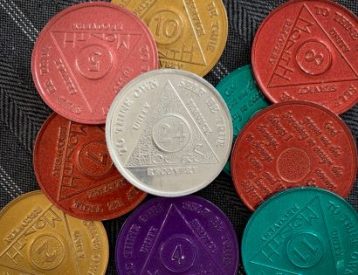 A systematic review released March 11th showed Alcoholics Anonymous and Twelve Step Facilitation to be as effective or more effective than other treatments in helping participants abstain from alcohol. We have compiled information about the study and leading editorial responses in order to provide a fuller understanding of its implications.
Healio: Alcoholics Anonymous more effective than established treatments for alcohol use disorder
"According to author Dr. John Kelly and colleagues, although AA has remained popular and influential for decades, research regarding its effectiveness is lacking. The researchers sought to determine whether peer-led AA and professionally delivered TSF, which is meant to stimulate AA involvement, achieved outcomes including abstinence, reduced drinking intensity, reduced alcohol-related consequences, alcohol addiction severity and health care cost offsets. To do so, they conducted a systematic review and meta-analysis using the Cochrane review system. They included randomized-controlled trials, quasi-randomized controlled trials and non-randomized studies that compared AA/TSF with other interventions, such as cognitive behavioral therapy, motivational enhancement therapy, TSF treatment variants or no treatment.
"Results showed that among 27 relevant studies with 10,565 participants, manualized AA/TSF interventions typically produced higher rates of continuous abstinence compared with the other established treatments evaluated. Further, nonmanualized AA/TSF performed as well as other established treatments. Specifically, the researchers found that 42% of AA/TSF participants were likely to remain abstinent at 12 months (RR = 1.21; 95% CI, 1.03-1.42) compared with 35% of participants receiving other treatments. The intervention also likely performed as well as other treatments for alcohol-related consequences and addiction severity. In addition, four of five economics studies investigated showed AA/TSF provided substantial cost savings."
CNN: Alcoholics Anonymous may be the most effective path to abstinence, study says
"AA, especially when combined with Twelve-Step Facilitation in which a counselor encouraged adherence to the steps, was found to be more effective than psychotherapies such as cognitive behavioral therapy in achieving abstinence, according to the research. AA was also found to be at least as effective as professional treatments for other alcohol-related outcomes such as drinking consequences, drinking intensity, addiction severity and healthcare costs."
"There are a number of factors the review doesn't address, such as psychological well-being, overall health, efficacy for adolescents and whether a person was struggling with a co-occurring, serious mental disorder along with alcohol use disorder, said Dr. Jennifer Plumb Vilardaga, clinical psychologist at Duke University Health, who was not involved with the review."
Vox: A new, big review of the evidence found that Alcoholics Anonymous works — for some
"The power of AA and the 12 steps instead lies in how they shift social networks, bringing people who struggle with alcohol addiction together. That gives people an important outlet for discussing challenges and coping mechanisms related to addiction with others who can credibly relate to the struggle of getting into recovery, while also providing a social check on unwanted behaviors.
"And AA meetings can do this all by being accessible over long periods of time, with AA meetings spread all over the country and some localities having dozens of meeting a day.
"Pure and simple, it links people to an indigenous, ubiquitous community resource," Kelly said. "If you're treating a chronic illness, you want to link people to something that can help sustain that gain made initially in treatment, but over time."
"In an ideal world, people would be able to choose from a menu of mutual help groups to find their best way to recovery. Someone who wants a spiritual focus can go to AA, while someone who wants a more secular experience can go to LifeRing. Someone who wants to use medications for addiction, like naltrexone and acamprosate for alcohol or methadone and buprenorphine for opioids, may do better in SMART and LifeRing — since AA groups can be hostile, despite the scientific evidence, to medications. Or someone could prefer the style of one group for whatever other reason."
"This gets to a key failure of the addiction treatment system: It's simply not filling the need from people who do not do well in AA or 12-step programs in general. Treatment programs in the US tend to use the 12 steps as a core philosophy, pushing people to AA meetings as a necessary part of treatment. But even if that works for some people — as Cochrane's review demonstrates — it's not going to work for everyone. The concern here is particularly acute for drugs besides alcohol, since there's not even good evidence the 12 steps work for other substances."
Filter: So Alcoholics Anonymous is 'Proven' to Work After All? Not So Fast.
"AA/TSF, as Cochrane found, did not show a difference in "percentage of days abstinent" with non-12-step approaches at 12 months. This means that people in AA/TSF were more likely to have experienced unbroken abstinence over this period; but people in other interventions, which display less abhorrence of some level of drinking, racked up, on average, just as many total abstinent days."
"The review also reported that "For longest period of abstinence, AA/TSF may perform as well as comparison interventions at six months" (low-certainty evidence) but not for longer periods. This is puzzling indeed. So, unlike continuous abstinence, "longest period of abstinence" advantages did not appear in AA/TSF instantly, and AA/TSF was (maybe) only just as good as other interventions in that regard, and 12-step programs apparently did not produce equally "longest periods of abstinence" afterwards."
The Fix: New Study Supports AA's Effectiveness, but Professionals Caution
"Our concern is that people will misinterpret the study, to assume that nothing else is needed other than 12 steps," says William C. Moyers, vice-president of public affairs and community relations at the Hazelden Betty Ford Foundation.
This could be particularly harmful for people with opioid use disorder, for which MAT is the standard of care. It could also be dangerous for more than 9 million Americans who have substance use disorder and a co-occurring mental illness.
"The 12 steps themselves are not going to help with depression, bipolar disorder or trauma," Moyers says. "Whether it's medication, CBT or talk therapy, there are many tools that are vital to how people struggling with substance abuse are treated."
Laurence M. Westreich, MD, a professor of psychiatry at New York University School of Medicine, shared a similar message with Medscape when he commented on the recent study.
"AA can be a powerful adjunct for those trying to stop addictive behaviors," he said.
He added that those "who are most successful in addressing an addiction choose the most productive idea from professional therapies and peer-led support groups like AA in bolstering their recovery."
The study supports this. Researchers found that 12-step programs were particularly effective when used alongside and after professional treatment. In short: when you're trying to get and stay sober, use all the tools that are available.