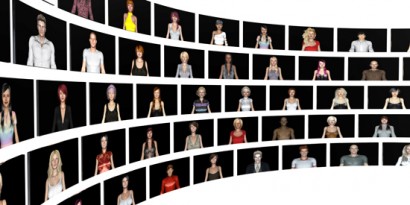 Mutual help groups such as Alcoholics Anonymous, SMART Recovery, Women for Sobriety and others have long been an integral part of recovery from alcohol addiction. Participants frequently cite the fellowship, peer solidarity, community, and camaraderie they experience as part of these groups as the cornerstones of their sobriety.
As our society conducts more and more of its social interactions online, mutual support for alcohol addiction has begun to take place online, too. AA and other mutual help groups often conduct online meetings to augment in-person ones. Other forums exist independently from these organizations, growing organically from existing social sites.
r/StopDrinking (SD) is one such forum. Run by volunteers as a subforum on the online community, Reddit, SD currently boasts over 32,000 registered participants. Untold additional readers view the site without subscribing.
While not a replacement for face-to-face interaction, online communities can augment treatment and help those who have worked to become sober remain so. Posts on SD cover a range of topics, including boredom ("On my 7th day – how to handle the boredom?), building a new life (Eek! How will I ever socialize without drinking?!), and inspiration (What do you do when you lose that initial motivation?).
"I tried everything," one member of the forum, who goes by the username Cake_Or_Radish and has been sober for more than 560 days, told the Washington Post. "The support I saw in [StopDrinking] on day one felt like nothing I had experienced in hundreds of AA or SMART meetings."
r/StopDrinking offers:
Support: A safe place to "vent and be heard"
Daily check-in: SD members can declare their intention to not drink each day. Some write that feeling accountable – even to anonymous others online – helps them to stay sober
Online badges to celebrate the user's number of days of sobriety
Discussion threads with a variety of topics
IRC (internet relay chat) with members in real time
An option for people who can't attend or don't want to attend in-person meetings
In a recent post on the forum, a new subscriber sought support for her drinking problem and guidance on how the site worked. A user named 'mwants' responded, "Tell us what you are having a problem with. We will share our experience, strength, and hope with you. Alcoholics have all dealt with similar issues. You have made a good start. Asking for help is always the hardest part."