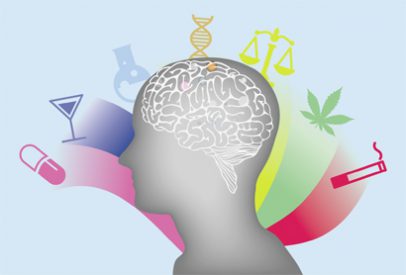 The Peter G. Dodge Foundation (PGDF) will sponsor The Addicted Brain and New Treatment Frontiers: Sixth Annual Aspen Brain Forum, presented by the New York Academy of Sciences, Science Translational Medicine, and The Aspen Brain Forum Foundation, to be held in New York City May 18-20, 2016. The conference, held at the Academy and via simulcast Webinar, will explore research that suggests that drug and alcohol addiction-which contributes to the death of more than 90,000 Americans annually-is strongly related to neurobiological changes in the brain, and will push progress on the nascent field of neuroscience-based therapeutic strategies. Keynote speakers include Dr. Nora Volkow, Director of the National Institute on Drug Abuse, and Dr. George Koob, Director of the National Institute on Alcohol Abuse and Alcoholism.
PGDF's sponsorship is in support of a lecture by Dr. A. Thomas McLellan, entitled Healthcare Systems and Policy in the Management of Care for Addiction. Dr. McLellan is the founder and Chairman of the Board of the Treatment Research Institute, and served as the Deputy Director of the Office of National Drug Control Policy under the Obama administration. He has been leading efforts to integrate treatment of substance use disorders into mainstream healthcare for many years.
Presentation Abstract
Healthcare Systems and Policy in the Management of Care for Addiction
A. Thomas McLellan, PhD, Treatment Research Institute, Philadelphia, Pennsylvania, United States
Although substance use disorders are serious public health problems in their own right, and they affect the quality and costs of many other forms of healthcare, they have been segregated from the rest of mainstream healthcare. Most insurance plans have not fully covered addiction treatment and less than 10% of medical, nursing or pharmacy schools offer even a one-semester course in substance use disorders. Thus, specialty addiction treatment programs regularly fail to recognize and treat the medical problems that occur in over 50% of their patients; and general medical care regularly fails to recognize or address even severe addictions that occur in 20~60% of patients in healthcare settings. This has been a costly mistake. Unrecognized and unaddressed substance use disorders cost mainstream healthcare over $120 billion annually in misdiagnosis, poor adherence, rapid re-admissions to hospitals and fatal medical errors. The presentation will discuss the history and rationale behind this system segregation, detail some of the most significant healthcare management problems segregation has caused, and describe examples of how integrated care has increased the quality and reduced the costs of mainstream medicine.