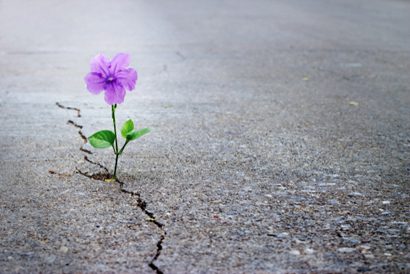 November 27, 2018
Dear Friend,
Those who know me understand why I created the Peter G. Dodge Foundation (PGDF). When I was in my teens and twenties, I had a serious problem with alcohol. It damaged important relationships, jeopardized the early-stage growth of my business, and caused other repercussions that I still live with today. The problem was exacerbated by the fact that mainstream treatment methods did not help me. Despite my best efforts, I struggled on my own for years.
My story is not unusual. Alcohol addiction is extremely prevalent, affecting over 17 million people in the United States. An estimated 88,000 people die each year from alcohol-related causes, many more than from opiate overdose, yet social stigma and misinformation limit public understanding of this deadly disease. Funding for new treatment options, increased public awareness, and better access to recovery is badly needed.
I am fortunate that I was able, over years and much trial and error, to make a recovery plan that first reduced harm from my drinking, then allowed me to abstain completely. My desire now is to shorten that journey for others, so that anyone who wants to recover from alcohol addiction will have a robust and effective set of tools to do so.
Since 2014, PGDF has existed to help people lead lives free from the effects of alcohol addiction. PGDF arms families with the tools they need to direct the course of their recovery, and provides needed funding to those who are working to advance alcohol use disorder (AUD) treatment. Through four successful grant cycles, we have established a reputation as a capable, forward-thinking organization that works with world-class partners to achieve lasting change.
Over the last five years, our programs have reached over 100,000 people, funded two scientific pilot studies into new treatments, trained 700 leaders in the addiction field, and improved access to treatment for over 800 people.
Now, we are at a pivotal moment in our organization's history. For the last year, we have been working to build the infrastructure to transform and grow from a private philanthropic endeavor into a national, publicly supported grantmaking charity. This change will allow us to significantly expand our impact. And, as the only non-governmental grantmaker focused on this issue, this work is more important than ever.
Your support is more important than ever, too. Making a gift to PGDF of any size will allow us to continue our work to expand options, elevate awareness, and facilitate access to recovery for people with alcohol addiction.
The truth is that this deadly disease affects everyone. Right now, it is very likely that you know someone who is suffering from it. Please join me in my efforts to aid those who, like I did, need help and not punishment. Help us shorten the distance between wanting to stop and knowing how. Help us improve the way people are treated for alcohol addiction in care settings. Help us ensure that families know what to do when their loved ones are suffering.  Please make a donation to PGDF by visiting www.pgdf.org/donate today.
Sincerely,
Peter G. Dodge
Founder, President, and Chairman