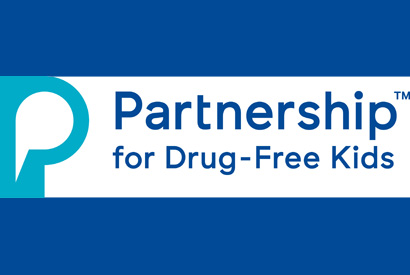 The Partnership for Drug-Free Kids is committed to helping families cope with their son's or daughter's substance use. Based in New York City, this nonprofit organization is best known for groundbreaking PSA work, educating parents and mobilizing volunteers to help young people struggling with substances. With advocacy, program development, information, one-on-one support and guidance, this organization is empowering families all over the country to get the help their loved one needs and deserves.
The Partnership received a 2017 Mission Grant from PGDF for the development of a mobile-friendly version of AlcoholScreening.org, one of the top alcohol screening websites in the world. Nearly 45 percent of users access the site via mobile devices, but the site is not currently compatible with this technology. With PGDF's support, Partnership for Drug-Free Kids will dramatically increase the number of users who can effectively access and use the site to assess either their own drinking, or that of a loved one, and find help if needed.
In the 1980s, the Partnership for Drug-Free Kids, (known as Partnership for a Drug-Free America), was founded by a group of advertising professionals who saw the merits of using a focused approach similar to that for a commercial product, to address substance use and addiction. The mindset was that if advertising could be used to sell products, why couldn't it be used to "unsell" them as well?
Through effective public service campaigns, the Partnership harnesses the inherent power of media to help educate parents and families about the risks of substance use. As attitudes and behavior around drug and alcohol use among kids have evolved over the years, so have the Partnership's messages, communications campaigns and programs. The well-known TV spot, "This Is Your Brain on Drugs" illustrates this evolution in messaging. The original short video shows an egg frying in a pan, and was remade with a more gritty approach with actor Rachael Leigh Cook trashing a kitchen and zeroing in on heroin use. In 2016, it was re-imagined to reflect parenting today and the change in perceptions and awareness about substance use. "Fried Egg 2016" recognizes the new landscape that parents and their kids are facing today with a greater focus on encouraging questions and open dialogue among families.
For the past decade, the Partnership for Drug-Free Kids has focused on providing help for parents and families that isn't found anywhere else, not only in preventing substance use among kids, but helping parents get help for their teens and young adults who are already struggling with drugs or drinking. They have also gathered consistent data on drug and alcohol use, survey research that has helped track trends and impacts of prevention and treatment efforts. The Partnership provides direct service and custom support to parents through its Parent Helpline (1-855-DRUGFREE), live chat and Facebook Messenger services and through an engaged and growing online community.