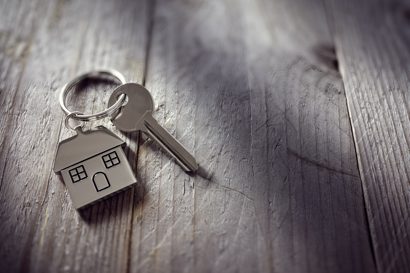 In 1975, a group of men recovering from alcohol and drug addiction established the first Oxford House in Silver Spring, Maryland. J. Paul Molloy, former counsel to the Senate Commerce Committee, led this founding group and continues as CEO of the organization today. In the more than forty years since its inception, Oxford House, Inc. has grown into a large network of democratically run, self-supporting, and drug-free homes across the United States and abroad.
Each of the more than 2,000 Oxford Houses represents a remarkably effective and low-cost method of providing support in a sober environment to help prevent relapse. There are over 16,000 individuals living in Oxford Houses at any given time and more than 34,000 living in an Oxford House during the course of a year. Residents in good standing who maintain employment, pay their share of household bills, and avoid using any alcohol or illegal drugs may stay as long as they wish. The average length of stay is about one year, but some individuals live in an Oxford House for many years.
A 2010 review of 18 years of scientific research on the effectiveness of Oxford Houses showed reductions in recidivism, increases in employment, increases in regaining custody of children for female residents and, most importantly, increased abstinence from substance use as compared to other kinds of aftercare treatment. Oxford House is the only recovery home program listed as a best practice in the federal government's National Registry of Evidence-based Programs and Practices (NREPP).
To sustain growth and maintain their mission, Oxford Houses organize into mutually supportive local chapters and state associations. In 1999, Oxford House held its first World Convention where residents and alumni met to learn more about addiction and methods of expanding the number of homes. Conventions have been held annually since then and the 2016 convention will be held in Dallas, Texas in late September.
The Oxford House World Council is comprised of current residents and alumni who are elected each year at the Oxford House World Convention. The mission of the Oxford House World Council is to facilitate adherence to Oxford House mission and self-run operations, by providing effective means of communication and focus between the various segments of the Oxford House organization.
In 2014, Oxford House was awarded a PGDF Mission Grant of $25,000. The funds were used to create a revolving loan for establishing four new residences. In an ongoing commitment to renting single-family homes in good neighborhoods instead of purchasing property, the loan fund will exist in perpetuity as residents repay it, allowing for the establishment of additional new houses in the future.