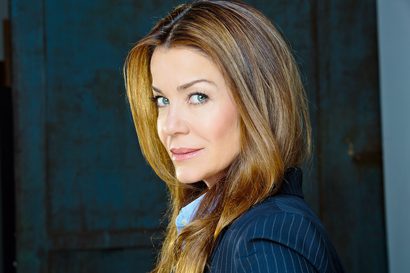 C Three Foundation is a non-profit organization providing awareness and advocacy for The Sinclair Method (TSM) of treating alcohol addiction. Founded by actress Claudia Christian, best known for her work on the science fiction television series Babylon 5, C Three Foundation was formed as a response to an outpouring of support and inquiries for help from the public after Christian's memoir, Babylon Confidential, detailed her success in battling alcohol addiction using TSM.
Developed by John David Sinclair, Ph.D., The Sinclair Method is a harm reduction technique for treating alcohol addiction that utilizes a mechanism called pharmacological extinction. The drug naltrexone, an opioid antagonist, is taken one hour before the user intends to drink, blocking the pleasurable effects of alcohol. Over the course of a few weeks or months, the user's cravings for alcohol are reduced or eliminated. Many find that their interest in alcohol is so diminished that they are able to have one drink on any given occasion without desiring another, or they choose to remain abstinent altogether.
PGDF founder Peter Dodge's own success using TSM led to a 2014 Mission Grant designated for general support to the C Three Foundation. These funds, awarded only a year after C Three was founded, were used to secure physical office space and achieve important non-profit compliance and registration objectives, helping C Three build institutional legitimacy and longevity. PGDF funds were also used to support website development and social media programming, resulting in a significant increase in visibility, and helping to secure other funding.
According to C Three's website:
"Since its humble beginnings, the C Three Foundation has grown to reach about a half million people a year. Projects, including the award-winning documentary film One Little Pill, have reached more than 60,000 individuals around the world. But most importantly, developed resources such as physician listings, drink logs, peer support networks, and patient advocacy are offered free of charge to anyone who desires to minimize the harm caused by alcohol."