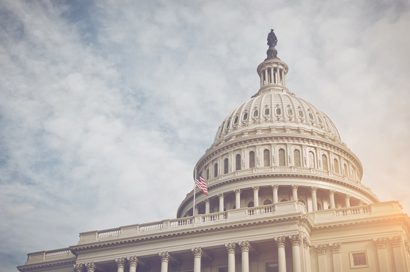 The United States Senate voted today to pass the Comprehensive Addiction and Recovery Act (CARA), an historic bill that will provide funding for programs and improve public policy to help millions of Americans battling addiction. The bill previously passed the House of Representatives and will now be submitted to President Obama for his signature.
The Peter G. Dodge Foundation is proud to have supported a public education campaign on CARA through a 2014 Mission Grant to the advocacy organization Faces and Voices of Recovery.
From the Faces and Voices program proposal to PGDF:
"The Comprehensive Addiction & Recovery Act (CARA) is the most important piece of legislation affecting individuals with AUD since the Affordable Care Act mandated healthcare parity for individuals seeking treatment for AUD and other substance use and behavioral health disorders. Although [it was] conceived as a piece of legislation to specifically combat opioid addiction, CARA would drastically improve the recovery landscape for individuals affected by alcohol-use disorder (AUD) by expanding access to community-based support services such as recovery high schools, collegiate recovery programs and diversion programs to offer alternatives to incarceration for those affected by AUD, as well as eliminating discriminatory employment, housing and other federal practices that disproportionately affect individuals who experience AUD."
What is CARA?
The Comprehensive Addiction and Recovery Act (CARA) of 2016 is the most expansive federal, bipartisan legislation for addiction support services to date. CARA will designate between $40 million and $80 million toward advancing addiction treatment and recovery support services in state and local communities across the country, which will help save countless lives.
From the NAADAC website:
The Comprehensive Addiction and Recovery Act of 2016 will:
Provide up to $80 million in funding for prevention, treatment, and recovery
Launch an evidence-based opioid and heroin treatment and interventions program. While we have services and medications that can help treat addiction, there is a critical need to get the training and resources necessary to expand use of evidence-based treatment services and medications to assist treatment and recovery throughout the country.
Strengthen prescription drug monitoring programs to help states monitor and track prescription drug diversion and to help at-risk individuals access services
Expand prevention and educational efforts—particularly aimed at teens, parents and other caretakers, and aging populations—to prevent the abuse of opioids and heroin and to promote treatment and recovery
Expand recovery support for students in high school or enrolled in institutions of higher learning
Expand and develop community-based recovery services in communities across the country
Expand the availability of naloxone to law enforcement agencies and other first responders to help in the reversal of overdoses to save lives
Expand resources to identify and treat incarcerated individuals suffering from addiction disorders promptly by collaborating with criminal justice stakeholders and by providing evidence-based treatment
Expand disposal sites for unwanted prescription medications to keep them out of the hands of our children and adolescents
PGDF extends our congratulations to everyone who worked to make this landmark legislation a reality.