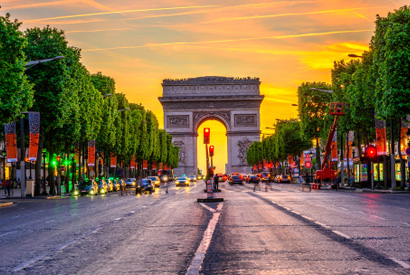 Baclofen, a prescription muscle relaxer and anti-spastic agent developed in the 1970's, is sometimes used as an off-label treatment for alcohol use disorder (AUD), and has been widely used in France for this purpose. By 2013, over 200,000 French people had used the drug off-label to help treat AUD.
In 2014, following study trials suggesting that high doses of baclofen could be effective in treating alcohol-dependent patients, French authorities approved a 3-year trial of baclofen.  Doctors were given the green light to prescribe high doses of the medication to patients who were dependent on alcohol, while research on the drug's safety and efficacy continued.
Since then, scientific studies on how well baclofen works for AUD have varied.  While some have shown small effects, most have shown baclofen to be no more effective than placebo. The most promising recent study was the Bacloville study conducted by Dr. Phillippe Jaury in France in 2015, which showed 20% more success in reducing drinking in the baclofen group than in the placebo group.
A recent meta-analysis, published in 2018, found that taking baclofen did not lead to a significant decrease in heavy drinking, craving, anxiety or depression in people with AUD.  The study authors concluded that using baclofen to treat AUD is premature and warrants further study.
Despite the inconclusive evidence, in October 2018, the French National Agency for the Safety of Medicines and Health Products (ANSM) approved the use of baclofen to treat AUD. Officials reduced the allowed amount from 300 milligrams to 80 milligrams per day.  French authorities noted that while baclofen could have harmful side effects, they did not outweigh the benefit the drug could produce in some people. France's incentive in approving the drug is to provide more options to those suffering from AUD, albeit less-than-perfect ones.
An editorial in The Lancet Psychiatry calls into question the promotion of baclofen for AUD, pointing out that there is no clear consensus about its use and that some evidence points to a negative benefit to harm ratio.
ANSM director Dominique Martin told Medical Xpress that the authorization of baclofen (brand names include Kemstro, Lioresal and Gablofen) was important to meet "a public health need." Martin said that holding back approval of the drug "did not seem reasonable to us given the needs and the seriousness of alcoholism, and the fact that tens of thousands of people are taking the medicine for this treatment."
As the discussion on baclofen continues, one reason to continue investigating it is that it may be an effective option for AUD patients with liver disease who cannot tolerate other medications.