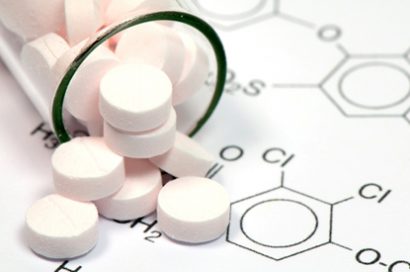 Ibudilast, an anti-inflammatory drug used to treat asthma in Japan, could help treat alcoholism, according to a new study by researchers at University of California at Los Angeles (UCLA).  Study participants who took ibudilast experienced reduced alcohol cravings and better moods when exposed to stress and alcohol, compared to those who took a placebo.
Chronic alcohol consumption has been shown to increase brain inflammation in animals, causing increased cravings and relapse. Ibudilast appears to reduce neuroinflammation, making it a potential candidate for the treatment of alcohol use disorder (AUD).
Prior research has shown the medication to be effective in reducing alcohol consumption in rats.  The UCLA study, published in Neuropsychopharmacology, was the first to evaluate ibudilast as a treatment for alcoholism in humans. Study participants reported drinking an average of seven alcoholic beverages a day, 21 days per month, prior to the study.  Participants were given ibudilast or a placebo for six days, and after a two-week rest period, the groups switched: those who took the drug were given a placebo for six days, and those who took the placebo were given ibudilast.  The medicine appeared to reduce the pleasurable effects of alcohol, and participants' cravings for alcohol were lower when they were taking ibudilast.
Ibudlilast seemed to be particularly beneficial to participants with depressive symptoms, which can be common in those who drink heavily.
Drugs that work in animal models do not always work similarly in humans and can have negative side effects.  The UCLA team found that not to be the case with ibudilast.  "We're excited to see that the strong animal data with ibudilast is now followed by our finding that ibudilast is well-tolerated in humans," said lead study author Lara Ray, UCLA professor of psychology and director of the UCLA Addictions Laboratory.
The researchers also tested how the medication interacted with alcohol to determine whether it was safe to give to people while they are drinking. "We found that ibudilast is safe and well-tolerated," Ray said. "This medication can be safely administered, including when people are drinking alcohol."
While promising, further clinical trials are needed to evaluate ibudilast for the treatment of AUD.  The study intentionally recruited participants who were not looking to stop drinking.  Ray would like to test ibudilast in heavy drinkers with a desire to quit. She would also like to study the mechanism of how it reduces brain inflammation.