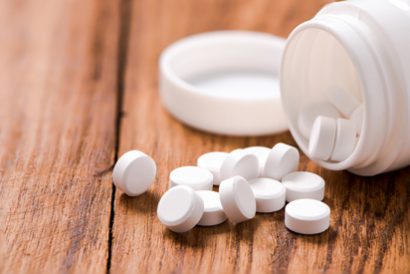 Public health officials are encouraging doctors to consider an often-overlooked option when treating alcohol use disorders: medication.  Many experts in the field agree that clinicians should include medications on the list of treatment options for alcohol use disorder (AUD), yet they are widely underutilized.
The American Medical Association (AMA) affirmed that alcohol and drug dependence are medical disorders over 50 years ago. However, a 2015 study found that less than 20 percent of people with alcohol use disorder (AUD) will ever seek treatment. Even fewer will receive medications as part of their treatment protocol.  An expert panel formed by the National Institute of Alcohol Abuse and Alcoholism (NIAAA) and the Substance Abuse and Mental Health Services Administration (SAMHSA) attributes this underutilization to "considerable resistance" among doctors to this approach for a variety of reasons, such as an aversion to treating a substance use problem with another substance, and an incomplete understanding of how the medications work.
In their 2015 report, the panel stated that medications are underused for AUD treatment and that "patients with moderate or severe alcohol use disorder, including those who have physiologic dependence or who are experiencing cravings and have not improved in response to psychosocial approaches alone, are particularly strong candidates for medication-assisted treatment."
Despite the availability of medical interventions for alcohol use disorder, non-professional mutual support groups such as Alcoholics Anonymous (AA) remain the best-known and most utilized option for those struggling with unhealthy alcohol use.
"We want people to understand we think AA is wonderful, but there are other options," said George Koob, director of NIAAA.
Research shows that medication works best in conjunction with other forms of psychosocial interventions but it can also be used as a stand-alone treatment.
Two of the FDA-approved drugs that have shown efficacy in helping to treat alcohol cravings and relapse are naltrexone and acamprosate. Both can be taken orally and naltrexone also comes as an injectable. A third drug, disulfiram, which goes by the brand name Antabuse, makes people physically sick when taken with alcohol, and has not been shown to be as effective as naltrexone and acamprosate. But these drugs are not regularly prescribed, sometimes due to a lack of understanding of how, and for whom, they can work. When naltrexone was first introduced, sales teams had difficulty explaining to the non-physician clinic administrators who were in charge of treatment decisions, how the drug was different from Antabuse, and what its benefits were.
The NIAAA created a division dedicated to supporting pharmacotherapy research and developing medications for AUD in order to provide more treatment options and improve the care of those affected by AUD.  Acknowledging the benefits of a range of treatments, federal officials want to ensure that medications that may work are among those options, and that practitioners are aware of the choices available to them.
The 2015 Consensus Panel on New and Emerging Pharmacotherapies for Alcohol Use Disorders and Related Comorbidities report states: "Some patients may respond to psychosocial interventions and others to medication therapy alone, but most patients benefit from a combination of these approaches. The various approaches—medications for moderate or severe alcohol use disorder, professional counseling, and mutual-help groups—are complementary; they address different aspects of alcohol use disorder: neurobiological, psychological, and social. Offering the full range of effective treatments increases patient choice and the potential for a positive outcome, as no single approach is universally successful."