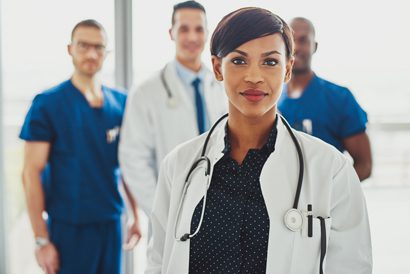 In an important development in the field of addiction treatment, the American Board of Medical Specialties (ABMS) has announced the addition of Addiction Medicine as a new medical subspecialty, open to any medical doctor. Previously, psychiatrists were the only physicians who could subspecialize in Addiction Medicine.  Now, doctors with any primary medical specialty will be eligible to apply for the Addiction Medicine certification.  These physicians will be experts in substance use disorder (SUD) and its related medical issues.
"This is a great day for addiction medicine," Dr. Robert J. Sokol, president of the American Board of Addiction Medicine (ABAM), said. "This landmark event, more than any other, recognizes addiction as a preventable and treatable disease."
Addiction Medicine (ADM) is defined as the prevention, evaluation, diagnosis and treatment of persons with the disease of addiction, of those with substance-related health conditions, and of people who show unhealthy use of substances including nicotine, alcohol, prescription medications and other licit and illicit drugs. Physicians specializing in Addiction Medicine also help family members whose health and functioning are affected by a loved one's substance use or addiction.
Doctors who are certified by any of the 24 ABMS member boards can apply for the Addiction Medicine certification. Being board certified in a specialty or subspecialty means that a physician has been credentialed to work as a medical specialist in a specific area, by completing an approved educational program and meeting the highest standards in their field of work.
"This recognition by ABMS will help assure patients and their families that the care they receive is grounded in science and evidence-based practice," said Patrick G. O'Connor, MD, MPH, Immediate Past President of ABAM, who worked closely with the American Board of Preventive Medicine (ABPM), and the ABMS Member Boards to help achieve this significant event. "It will also mean more visibility for this subspecialty among medical students and residents, and will ultimately increase the number of physicians who are trained and certified as addiction medicine specialists."
Recognizing AMD as a subspecialty will add legitimacy to the field of Addiction Medicine, enable the accreditation of training programs in AMD, expand the base of doctors who can knowledgably treat SUD's (many will be able to do so in primary care settings), facilitate insurance coverage for patients seeking and receiving services from board-certified addiction specialists, and facilitate reimbursement to physicians, clinics, hospitals, and health systems that offer services in Addiction Medicine.
"This is a positive development that has the potential to address a serious public health problem," Dr. Daniel Lieberman, Clinical Director of the Psychiatry and Behavioral Health Department at George Washington University, said. "This action will reassure doctors who are interested in addiction medicine that the time and effort they put into obtaining additional training will give them the status of a subspecialist with recognized expertise. It may also encourage young doctors to consider addiction medicine as a career path."
ABPM is working on implementing the details of the new subspecialty, including the development of the first Board Certification exam. ABPM will post updates on its website as they are available.