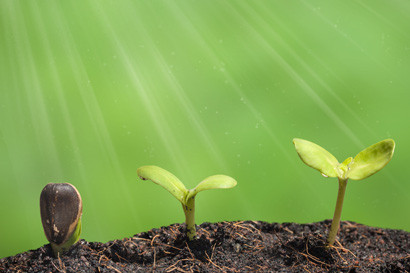 The Peter G. Dodge Foundation is pleased to announce four new Mission Grant award recipients. Mission Grants fund work that aligns with our primary objective: helping people lead lives free from the effects of alcohol addiction. This program accepts applications on a rolling basis, with grants distributed in several phases throughout the year. The Peter G. Dodge Foundation recognizes the important work of the following 2015 Mission Grant recipients:
Young People in Recovery (YPR): This $10,000 capacity-building grant will support programming at YPR's National Leadership Conference, which will include a think tank for chapter members who are being trained as peer recovery coaches by the New York State Office of Alcoholism and Substance Abuse Services. It will also support a portion of YPR's strategic planning Board retreat.
Young People in Recovery is a national, volunteer-based organization that supports increased access to education, housing, and employment for young people in recovery. YPR has over 35 chapters in 23 states and the District of Columbia that provide peer-delivered services to young people in recovery from alcohol-use disorder and substance-use disorder.
Samaritan House: This $5,000 project grant will support an exercise program for people undergoing inpatient treatment for alcohol addiction at Samaritan House, a non-profit treatment facility located in Annapolis, Maryland. This program is expected to reduce incidents of relapse and improve the overall well-being of its participants.
One of only two certified residential programs in the area, Samaritan House has been in operation in Anne Arundel County since 1971. Its mission is to reintegrate its clients back into the local community and society at large as fully functioning members, free from the use of alcohol and/or illicit drugs.
Pinhead Institute: PGDF renews its participation in Pinhead Institute's "Pinternship" program with a second $5,000 grant. This year's funding will support an internship in addiction science for an exemplary rising high school senior at the Scripps Research Institute. TSRI has just been awarded two grants to study brain mechanisms that actively suppress relapse associated with cocaine and alcohol addiction. Internships typically last six to ten weeks and culminate in a public presentation.
Pinhead Institute is a Smithsonian Affiliate based in Telluride, Colorado that promotes STEM (science, technology, engineering and math) education locally and globally. An international network of the world's leading scientists supports their many programs, providing unparalleled opportunity for high-level STEM inquiry in rural Colorado. Pinhead Institute educates and inspires children and adults in the greater Telluride region about the wonders of science and technology.
New Day Campaign: This $1,500 event sponsorship will support a public panel discussion entitled Many Pathways to Healing: Alcoholism. This event will be a facilitated conversation between expert presenters, people in recovery, and attendees, specifically focused on sharing information about multiple strategies for treatment of alcohol addiction.
Taking place in the Baltimore region in Fall 2015, the New Day Campaign is an arts-based initiative to challenge stigma associated with behavioral health conditions. Multiple exhibitions in a variety of venues form the backbone of the project, with each exhibition also serving as a backdrop for related programming in addiction, alcoholism, and mental health.