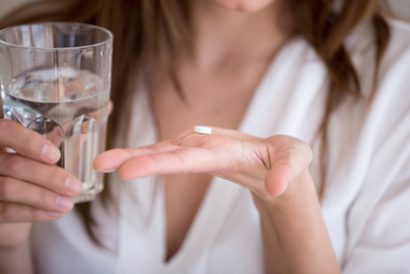 Naltrexone is a medication that is FDA-approved for the treatment of alcohol use disorder (AUD) and opioid use disorder. It is an opioid antagonist that works by blocking the euphoric effects of alcohol, which can lead to decreased craving.  The drug is largely underprescribed, despite being shown to be a safe, non-addictive, cost-effective option for those looking to cut back or abstain from drinking alcohol.
A recent scientific review confirmed the safety of oral naltrexone when used as indicated. British researchers at the University of Manchester found no serious side effects for those who took naltrexone, compared to those who took a placebo.
"Though naltrexone is licensed for the treatment of alcohol addiction, it remains underutilized," said lead author Monica Bolton, Ph.D. "And that has devastating consequences for individuals, health and social services in the UK and around the world…It is cost effective and could reduce deaths."
Published in the journal BMC Medicine the meta-analysis of 89 randomized controlled trials, involving over 11,000 people, found naltrexone safe to use.
"As it is safe, cheap and long out of patent, naltrexone would seem an excellent candidate for repurposing for a whole range of conditions," said Bolton. "That is why it is imperative to find ways to fund clinical trials to test if it might one day be possible to license it."
Study co-author Alex Hodkinson, Ph.D., stated that less than 0.5% of people who are eligible are prescribed naltrexone, and under 12% of patients with more severe forms of alcohol dependence receive relevant drug therapy in the year following diagnosis. "Like all drugs for alcohol addiction, the chaotic nature of being an addict means this drug is simply not prescribed as much as it should be," said Hodkinson. "It's also a cultural issue: there is a reluctance to prescribe one drug to combat addiction in another substance. Our review also shows that fears over side-effects are unfounded."
The study authors called for further review of naltrexone to treat substance use by policy-makers in hopes that it becomes more widely used.
Naltrexone can be prescribed by any health care provider who is licensed to prescribe medications, including general practitioners.  Naltrexone can cause minor side effects in some patients, including nausea, headache, dizziness, and trouble sleeping. Since it is an opioid antagonist, it should not be taken with opioid medication.