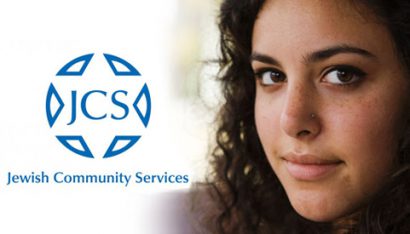 Jewish Community Services (JCS) is a comprehensive non-profit human service agency of The Associated: Jewish Community Federation of Baltimore. JCS provides a broad range of services that meet the diverse, multi-dimensional needs of individuals and families throughout Central Maryland.
JCS was launched in 2008 through the consolidation of four existing social service agencies – Jewish Family Services, Jewish Vocational Service, Jewish Addiction Services, and Jewish Big Brother/Big Sister League – each with rich histories, the oldest of which dated back to 1856.  Uniting the agencies created a seamless, integrated human service organization that effectively responds to the issues and challenges in the community.
Through the programs and services of Jewish Community Services, families and individuals are supported in meeting basic needs for economic sufficiency; in living independently; in achieving mental health and competence; and in feeling supported by and connected to the Jewish community in ways that are meaningful to them.
"I want people to understand that [donors and recipients] are not two different groups; they are one in the same. We are all strong, and we are all vulnerable at times. JCS is here for everyone," says Allison J. Magat, President of JCS.
A 2016 Mission Grant from PGDF supported alcohol use awareness and prevention programs in public and independent schools in the Baltimore, Maryland area. For 28 years, JCS classroom programs have helped young people understand alcohol addiction and make healthy choices. Presentations are age-appropriate and focused on raising awareness about the risks we take when we choose to use alcohol and other drugs, and understanding short and long term consequences of use.